Life Story Writing
We offer Life Story writing for individuals who want to record their own life or that of a family member. This service is particularly aimed at giving a voice to those who have struggled to make themselves heard.
In March 2020 we self-published 'My Life in Their Hands' which was ghostwritten for non-verbal disabled man, Stephen Gallagher. Stephen, 57, suffered a common childhood condition aged six months that sadly progressed into a virus which caused an inflammation of the brain leaving him unable to speak and control his limbs. Without the aid of a communication device until the age of 16, he was assumed to have a learning disability. However, able to type with one finger, he did not let his disability get in the way and the book charts his many achievements including being awarded the prestigious Cornwell Scout Badge.
The paperback book is available from The Quirk, Bradshawgate, Leigh or as a paperback book or Kindle download from Amazon UK.
'This is a wonderful book on so many levels: wonderful that the central figure has been given a voice; wonderful that he has such an inspirational story to tell; wonderful that it is written in such an easy, friendly, matter-of-fact tone, as though Stephen was chatting directly to the reader; and wonderful that it shines a light on disability with warmth and humour, in spite of the difficulties. Brilliant!'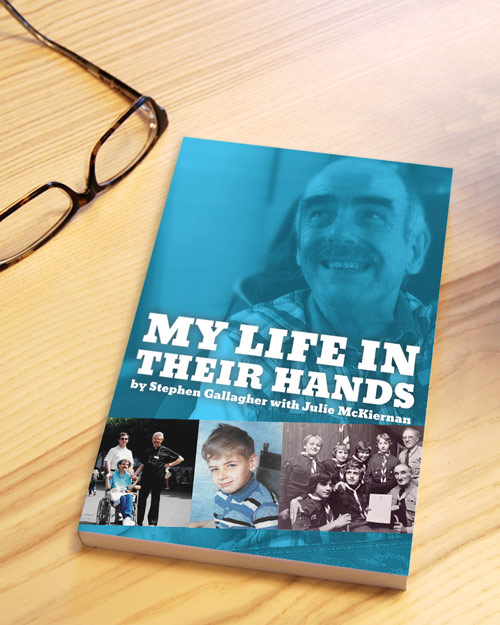 Leigh Girls Grammar School - Swift and Sure
Written and self-published in 2021 to celebrate the centenary of the school. The book explores the background to the school, its seven headmistress, and each decade of its history focusing on the timetable, building changes, the house system, teachers, uniform, activities etc, placing everything in the context of national and local events. Compiled from historical research and personal anecdotes from old girls and illustrated with photographs.
''This new history weaves together the story of the school and the town that formed it, skilfully assembling archival research and the memories of pupils and staff. It is a fitting chronicle of an important part of Leigh's past and a window into the lives of the girls and women who left their mark on the school.'
Alex Miller, Archives Manager at Wigan Council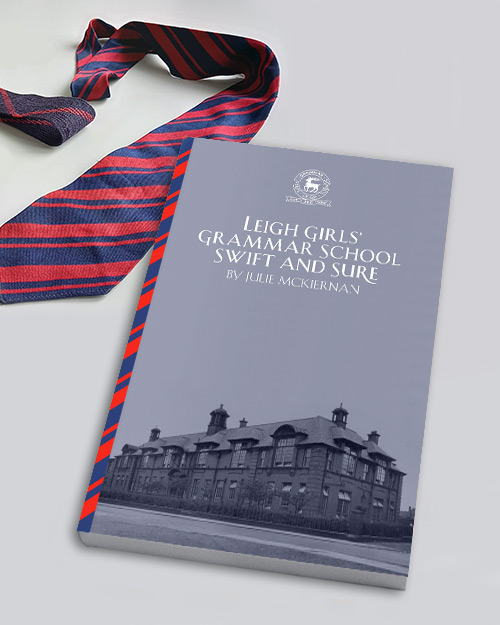 Local History Writing
Following on from the success of our Leigh Grammar Schools Heritage project we are currently working on a complete history of Leigh Girls' Grammar School which will be available in 2021 to celebrate its centenary.